Roof Collapses During College Party At California University [Video]
Rucuss staffMarch 8, 2015
Partygoers found out the hard way that it wasn't a good idea to stand on a garage roof.
Nine people were injured after a garage roof collapsed Saturday during a St. Patrick's Day party at California Polytechnic State University in San Luis Obispo. More than 1000 students were in attendance when the incident happened.
The crowd, who mostly wore green, partied in a neighborhood near the university Friday night and were still partying as the sun rose on Saturday. That's when the roof with about three dozen people standing on it collapsed.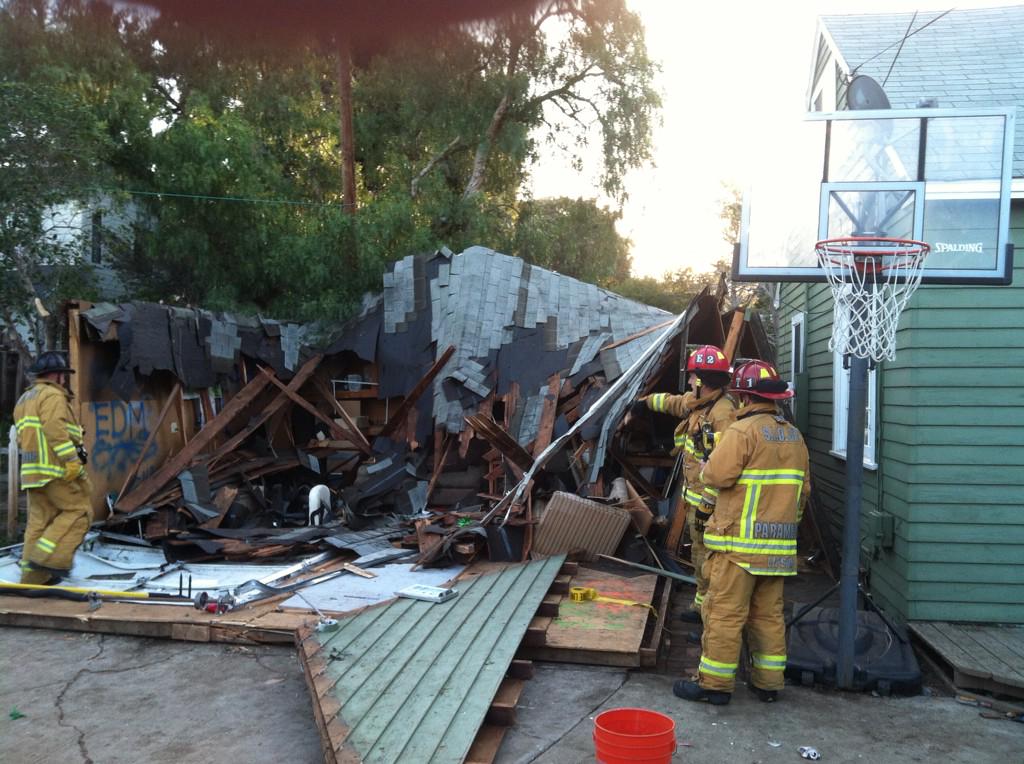 Eight people were reportedly injured, but only one seriously injured with a "large wood splinter" in her leg. Check out video from the incident below.
Related
Subscribe via Email
Archives