Rihanna, Chris Brown Spend Thanksgiving Together in Berlin [Photos]
Rucuss staffNovember 23, 2012
Rihanna will do anything for love.
And if that means flying across country to see Chris Brown even though she just wrapped up her 777 tour where she flew to seven countries in seven days, she'll do it. Rihanna took a private jet to Berlin, Germany to see Brown while he's on his Carpe Diem tour in Europe.
Rihanna's 777 tour stopped in Berlin on Sunday, and she flew back to the German capital just days later to see Brown perform there on Thursday. RiRi attended Brown's show at the O2 World Berlin.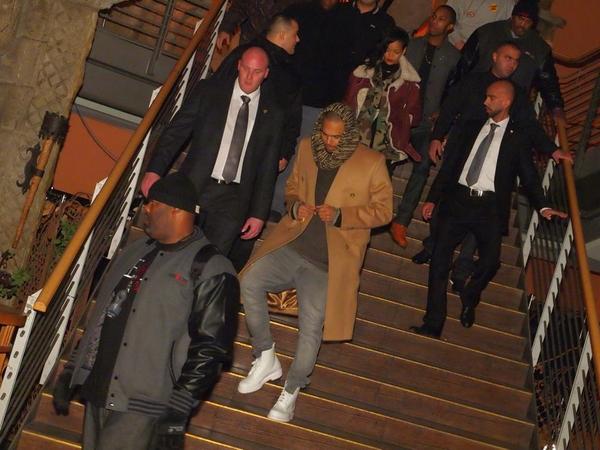 The two were spotted leaving together after the concert. Rihanna and Brown headed over to his concert after party where RiRi sipped on some drinks while Chris did his hosting duties. Rihanna was later seen getting off Brown's tour bus before they entered his hotel.
Rihanna didn't hide the fact that she was meeting Brown either, Rihanna tweeted," All alone in my big ole (sic) jet!!! See u soon lover … Happy Thanksgiving everyone … Berlin. Carpe Diem (Brown's world tour)."
Check out a few photos below.
Photos via GlobalGrind, Digitalspy, Twitter, Mirror.co.uk
Related
Subscribe via Email
Archives