Jameis Winston Fat Photo Is Overblown [Details]
Rucuss staffFebruary 16, 2015
Florida State quarterback Jameis Winston wants everyone to know that he isn't the next JaMarcus Russell.
Well, at least not yet. On Saturday, a photo surfaced on Twitter that made Winston look like he had gained 50 pounds since Florida State's season ended in a 59-20 loss to Oregon on Jan. 1.
But the photo was totally overblown. Although he's not the fittest guy, Winston doesn't have a belly, like the photo below that circulated appeared.
Some people thought the picture was fake or photoshopped. While others thought the picture was old. Then there were the ones who just thought it was proof that Jameis was the next Russell.
As it turns out, Winston isn't taking the Russell route.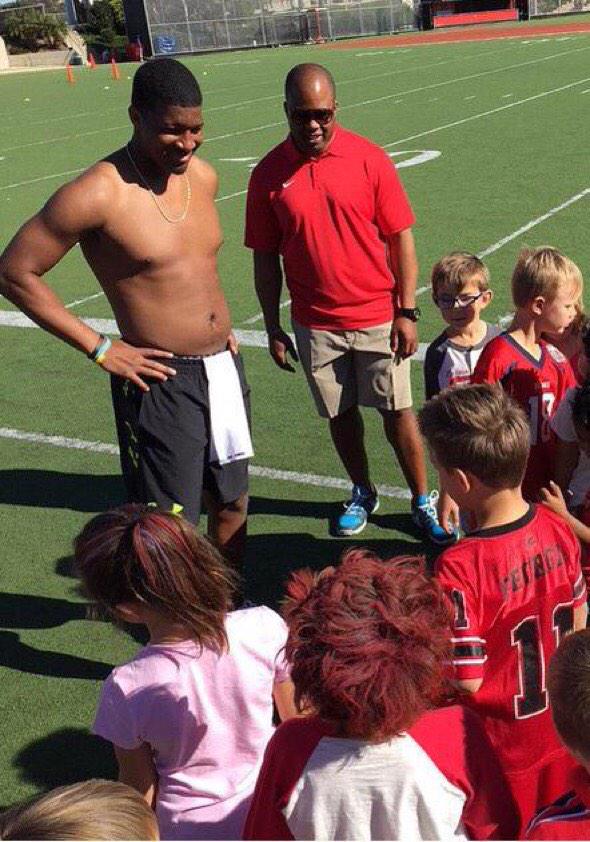 George Whitfield, the quarterback guru working with Winston, made a phone call to the Big Lead on Saturday to clear things up.
"The photo of Jameis was taken in early-mid January," Whitfield said. "If people are saying he looks out of shape — well, did they notice he had the leash tight around his waist? That may have had something to do with it."
Whitfield added, "Jameis is in shape and doing great. Anyone saying he's out of shape, they can check him out at the Combine this week."
Winston is still projected to go No. 1 overall to Tampa Bay.
Photos via CNN.com, Instagram and Twitter
Related
Subscribe via Email
Archives