Get Your Customized DeMarco Murray 'Spray Tan' Jersey [Details]
Rucuss staffDecember 7, 2014
Dallas Cowboys running back DeMarco Murray has been lighting the field up with his game this season.
It appears Murray is not letting outfield distractions ruined his performance this season. But its got to be tugging on him at times, especially when people are calling him 'Spray Tan.' His ex-Oklahoma teammate Brennan Clay has accused Murray of having an affair with his wife, Gina D'Agostini.
D'Agostini alleged code name for Murray in her phone was 'Spray Tan.' Read a text exchange that Clay shared on Twitter below.
Now people are having a field day with Murray's code name. It's easily joined the ranks of other names that include Micheal Vick's alias Ron Mexico. The alias has gained so much steam that you can now get customized Dallas Cowboys No. 29 gear with "Spray Tan" on it instead of Murray.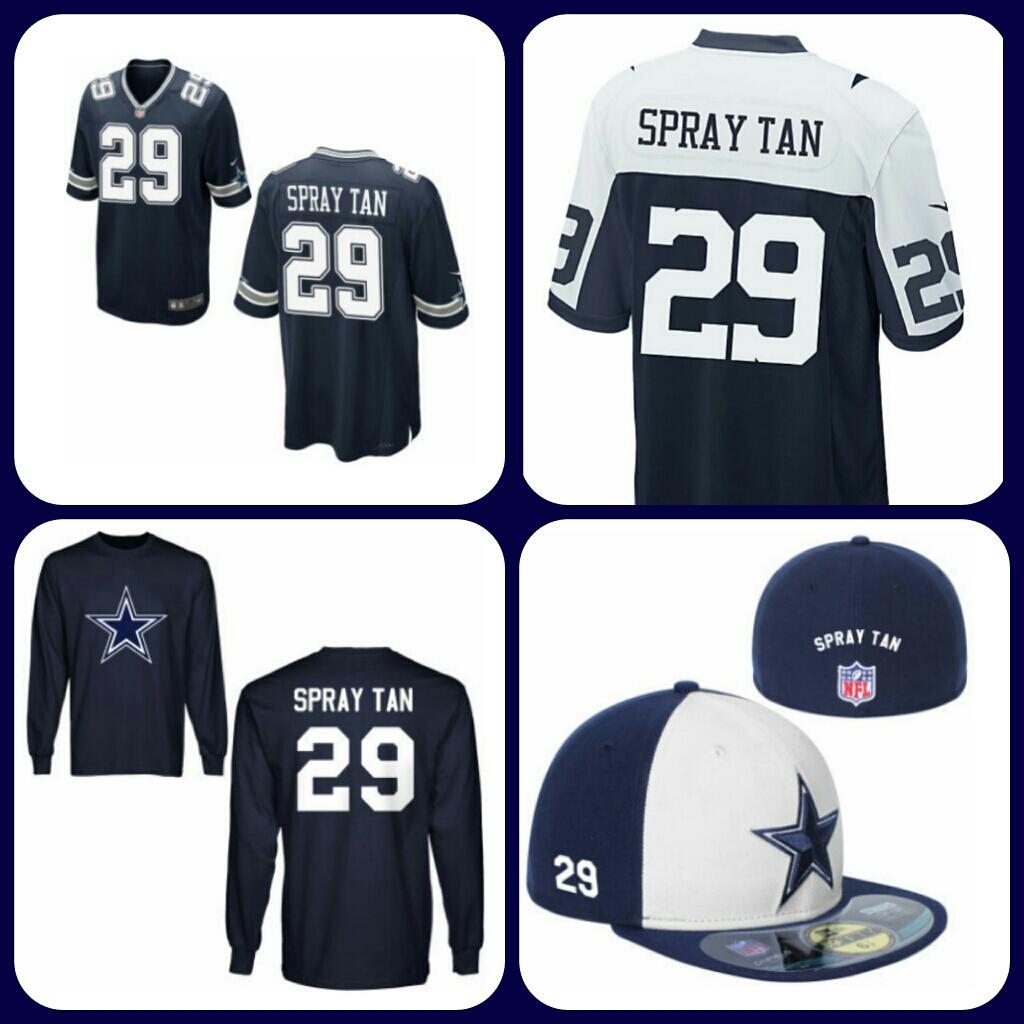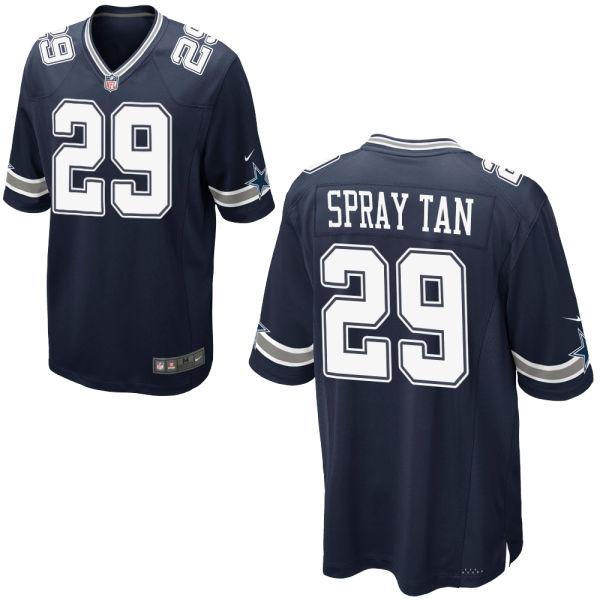 Murray probably is not too happy about these jerseys or the nickname.
Photos via Twitter
Related
Subscribe via Email
Archives