Floyd Mayweather Jr. Beats Canelo Alvarez By Majority Decision [Photos]
Rucuss staffSeptember 15, 2013
Floyd Mayweather Jr. remains undefeated in the boxing world, gaining the new junior middleweight champion title.
Money Mayweather beat Saul 'Canelo' Alvarez by majority decision at the MGM Grand Garden Arena Saturday night. Judge C.J. Ross questionably scored it 114-114, but she was overruled by tallies of 116-112 by Dave Moretti and 117-111 by Craig Metcalfe for Mayweather.
Floyd Mayweather Jr. Has $123 Million in One Bank Account! [Details]
Although the judges had it far closer than viewers, it was never a close match. Mayweather, 36, was simply sharper and better on his feet than Alvarez. Mayweather took his World Boxing Council and World Boxing Assn. light middleweight belts.
Say What: Does Floyd Mayweather Jr. Have a New Girlfriend From The Money Team?
Mayweather, who is expected to earn $41.5 million from the fight, was humble in victory but did admit it was one of his better fights. Alvarez (42-1-1) offered no excuses and said, through a translator, "I didn't know how to get him. He's very elusive and intelligent… We were trying to catch him."
Before the fight began, Mayweather walked to the ring with rapper Lil Wayne and pop star Justin Bieber. Both have walked out with Mayweather before.
Bieber posted the photo above on Instagram before the fight began. Check out a few photos from the fight below.
Lil' Kim and friend
Laura Govan and her brother Lonnie Govan
Denzel Washington and Judge Greg Mathis
Diddy and Rick Ross
Busta Rhymes
LL Cool J
Michael Strahan and Magic Johnson
Michael and his fiancee Nicole Murphy
Kevin Garnett, Magic and Paul Pierce
Jalen Rose, Pooch Hall, Jon Voight and Glynn Turman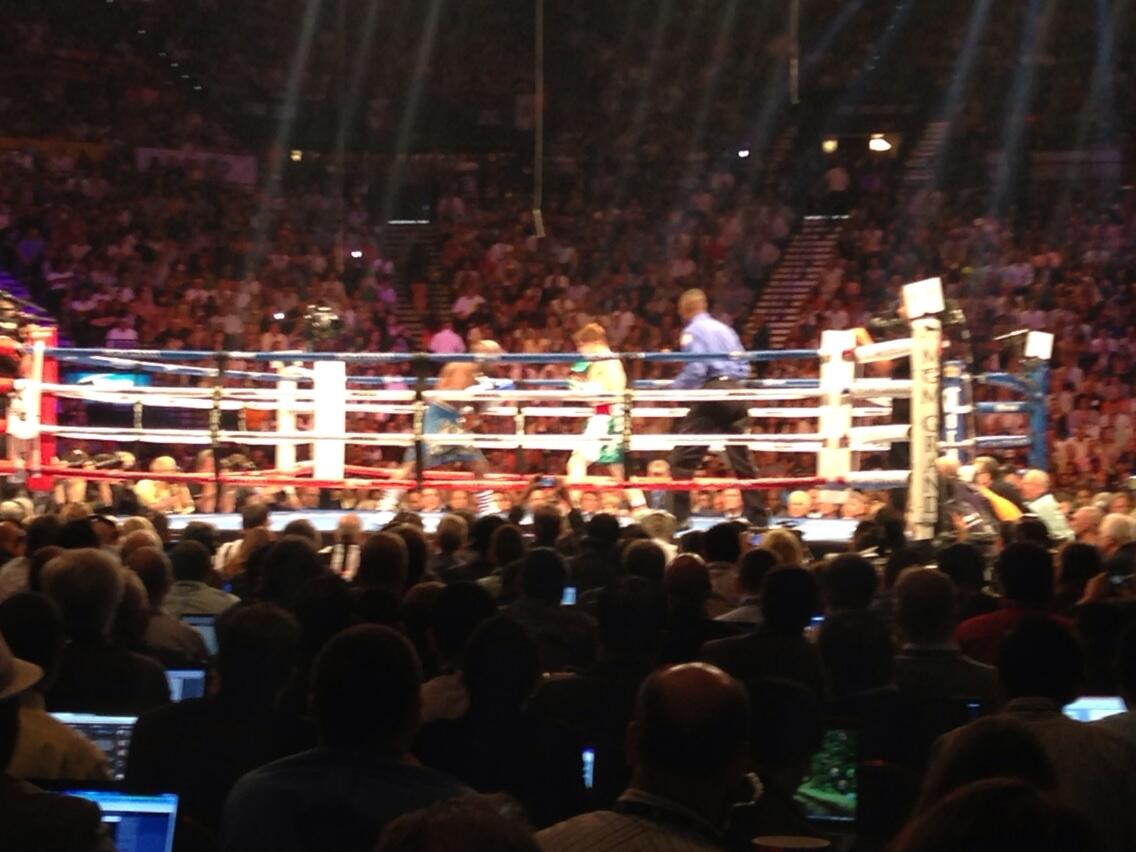 \
Photos via Twitter, Instagram, YBF and Chathamdailynews.ca
Related
Subscribe via Email
Archives