Basketball Wives Star Evelyn Lozada Is Pregnant! [Details]
Rucuss staffNovember 29, 2013
Basketball Wives star Evelyn Lozada has been missing in action for the last couple of months.
And now we know the reason. Lozada is six months pregnant. The reality star confirmed the news to People Magazine.
"I am so excited to announce a wonderful blessing — I'm pregnant!" Lozada, 37, told People.
Couple Alert: Is Evelyn Lozada Dating Dodgers Carl Crawford?!
Lozada told People that she has been planning to have a baby for years and even talked about it on Basketball Wives. Although she was surprised when she took a at-home test, she was overjoyed that she was pregnant.
Her oldest daughter Shaniece Hairston congratulated her mother on Instagram. The two are in Hawaii for the Thanksgiving holidays.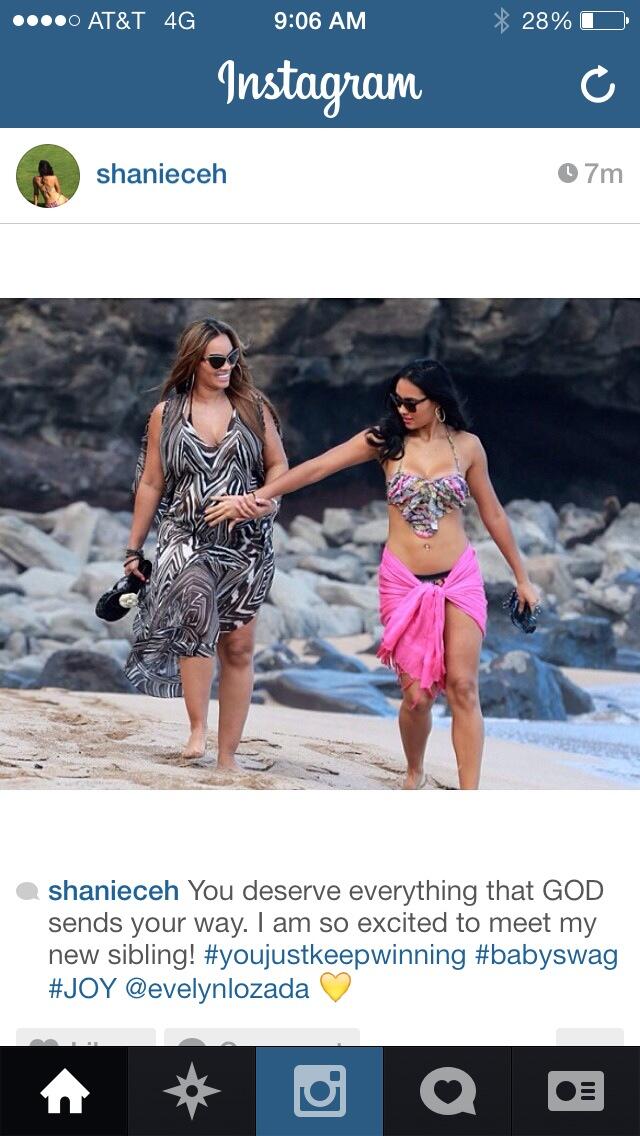 Lozada, who divorced Chad Johnson in 2012, is keeping the identity of the baby's father a secret at the moment. It has been rumored that she is dating Los Angeles Dodgers Carl Crawford. The two was spotted shopping in Los Angeles in October.
A man tweeted Ochocinco that he saw them at his job.
And another fan responded:
Photos via Instagram
Related
Subscribe via Email
Archives